Fall is in full swing! Grab your parka, hoodie, or cardigan and check out some art and culture!
Happy First Friday everyone!
November's Downtown First Friday listings:
The Marz Bar and The Hot Mess are joining the art walk mix….

Where: Marz Bar, 1140 O St.
When: 5 pm - 10 pm
Who: Rachel Hardin. This series of drawings is an exploration of the idea of consumption, through studies of the male face. The works on paper are built up of pencil and/or ink, rendering parts of the mouth through meticulous layers of hatch marks. The figures are all male and all depicted consuming sweets, such as, a sucker, popsicle, a chocolate covered banana. These particular food items suggest sensuality while the zoomed in prospective evokes a sense of investigation. This investigative perspective separates the figure from the sensuous act of consumption and pushes it towards a more unappealing rendering of consumption.
What: https://www.facebook.com/marz.bar




Where: The Hot Mess, 408 S. 11th St.
When: 7pm - 2am
Who: Paintings & Drawings by Brian Andrew Coate
What: https://www.facebook.com/getmessy


Where: Darger HQ, 1410 O St., Suite 1
When: 6pm - 10pm
Who: "Temporal Vistas" Leigh Tarentino (US) & Ben Clarkson (CA). Local Artist Gallery: Steve Snell. Leigh Tarentino, Ben Clarkson and Steve Snell all examine aspects of vistas and landscapes and the cultural scenery that informs our perspectives. They deal with and investigate both the literal forms these vistas and the cultural notions that they imply.
What: http://www.dargerhq.com // 402-209-5554


Leigh Tarentino, Untitled, from the Memory of Snow Series, 2014, acrylic paint on wood panel, 20 x 24 in.


Where: Tugboat Gallery, 116 N. 14th St.
When: 7pm - 10 pm
Who: "12 Photographers" curated by Keith Jacobshagen. Music by DJ Ol' Moanin'.
"The reason for this exhibition is a simple one. It was a chance to get twelve Nebraska photographers, who's work I admire, together in a single gallery space and enjoy their images. If by putting these images together one can find some common links, theoretical or visual so much the better. However my intention was purely selfish. I admire their individual visions and believe this group will offer viewers a rich and fulfilling experience." – Keith Jacobshagen
What: http://www.tugboatgallery.com/


Where: Burkholder Project, 719 P St.
When: 7pm - 9pm
Who: MAIN GALLERY: 'Skin Deep' – Glass Work by Harold Tompkin Jr; and Photography by Terry Schwartz. OUTBACK GALLERY: 'untitled: New Photography' – by Josh Fiedler. SKYLIGHT GALLERY: 'Great Plain Shadow' – Photography by Rita Cihlar Hermann; and 'A Bouquet of Bears, Blossoms and Webs' – Photography by Chris Komater. SPECIAL EXHIBIT: 'Impressions of the 20th Century' – Paintings by Julia Kappenman
What: http://www.burkholderproject.com/


Where: Doc's Place, 140 N. 8th St.
When: 6pm - 9pm
Who: "First Shots" at Doc's Place is an exhibition of student photography from Nebraska Wesleyan's Photography 1 Class, taught by Sarah Berkeley. Student photographers included in the show are Raeanne Rider, Kelly Sanchez, Alessandro Schirano, Addison MillerChase Powers, Hannah WIlson, Brianna Eslick, Susan Burgess, Gabriel Rivera, Joslyn Schmutte and Shelby Cahoy.
What: https://www.facebook.com/DocsPlaceBar


Where: Gallery 105, 105 8th St.
When: 7pm - 10pm
Who: The latest works of T.J. Tempelton
What: http://www.bin105.com/


Where: Gallery Nine, 124 S. 9th St.
When: 6:30pm - 9:30pm
Who: "It's Even Better If It Isn't Real" New Work By Judith Andre, Sharon Cech, Pam Huckins & Gabrielle Vlad. Treat yourself to a world of color, shape and texture, when Kilnformed Glass Artist, Judith Andre, painter, Sharon Cech, Ceramic Artist, Pam Huckins and Beadworker, Gabrielle Vlad, bring their newest creations to Gallery Nine!
What : http://gallerynine.wordpress.com/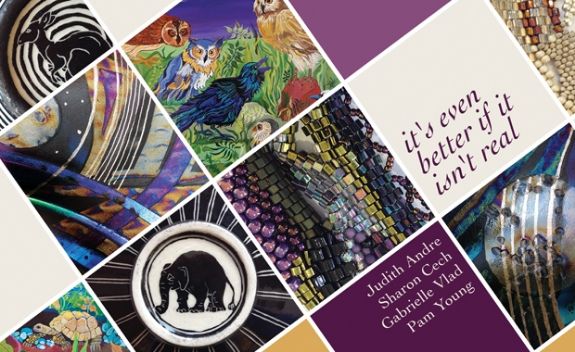 Where: Noyes Art Gallery, 119 S. 9th St.
When: 6:00 pm - 9:00 pm
Who: November Focus Artists: Kristine Allphin Brakenhoff, Fine Art Batik. Evert Claesson, Fused Glass. Marcia Claesson, Mixed Media. Doug Keitges, Metal/Wire Sculptures. Josef Kren, Photography. Julie Lemons, Pastels. Lois Smith, Watercolor. Lucky Stradly, Pottery. Sue Taylor Perez, Jewelry, 3-D Heads & Furniture. Barb Ridder, Acrylic.
What: http://www.noyesartgallery.com/




Where: Sheldon Museum of Art, 12th and R St.
When: 5pm - 7pm
Who: "Dialogues: Recent Acquisitions of the Sheldon Museum of Art" Each year the Sheldon is the grateful steward of many acquisitions, by purchase, gift, and bequest. Comprised of a sampling of art added to the collection within the past five years, the exhibition pairs and groups works, often in surprising ways, to evoke new meanings. Many of the items on display will be making their first public appearance at the museum.
What: http://www.sheldonartmuseum.org/


Where: Screen Ink, 416 S. 11th St.
When: 7pm - 10pm
Who: "Oodles of Doodles" Oodles and oodles of doodles from our good friends Ben Swift, Ryan Holt and Peter Morris. For a teaser of the first Oodles of Doodles event, check out this video: http://youtu.be/4XKNemR6GPE
What: http://screenink.com






Where: Great Plains Art Museum, 1155 Q St.
When: 5pm - 7pm
Who: Narrow All Horizons: Selected Works from the Permanent Collection and Recent Photographs by Jan Christensen
What: http://www.unl.edu/plains/gallery/gallery.shtml


Where: Kiechel Fine Art, 1208 "O" St.
When: 5pm - 9pm
Who: First Friday with Kiechel Fine Art will be hosting the Skyros Quartet during the Lincoln First Friday Artwalk. They will be set up on our first floor gallery surrounded by the latest exhibition, James Eisentrager | Retrospective. All galleries at Kiechel Fine Art will be available for viewing pleasure.
What: http://www.kiechelart.com/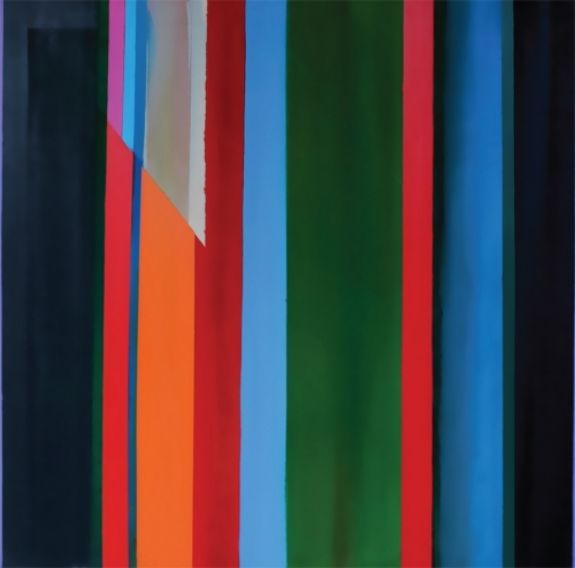 Where: Workspace Gallery, Sawmill Building | 440 N. 8th Street
When: 6pm - 8pm
Who: Photography by Terri Warpinski. http://www.terriwarpinski.com/
What: https://sites.google.com/site/workspacegallery/


Where: Metro Gallery, 1316 'N' Street
When: 3 pm - 7 pm
Who: Estate Sale Art
What: https://www.facebook.com/MetroGalleryNebraska


Where: Indigo Bridge Books, 701 P St.
When: 7pm - 9pm
Who: curated by Artists on the Edge.
What: http://www.indigobridgebooks.com/


Where: Crescent Moon Coffee, 140 N. 8th St.
When: 8pm - 10pm
Who: Photography by Chuck Starr and music by Jack Hotel
What: http://www.crescentmooncoffee.com/


Where: Eisentrager-Howard Gallery, First floor of Richards Hall, Stadium Drive and T sts. on UNL City Campus
When: 6pm - 8pm
Who: Nebraska's Best: High School Artists from Lincoln and Omaha. This exhibition includes artwork from the best high school artists from the greater Omaha and Lincoln metro areas (including high schools in Cass, Douglas, Saunders, Sarpy, Washington and Lancaster counties).
What: http://arts.unl.edu/


Where: Jacht Ad Lab, 151 N 8th st., in the basement of the Dozo building
When: 6pm - 9pm
Who: Photography by Sydney Noonan, Will Stott, and Yoni Gil
What: http://jachtadlab.com/


Where: Jake's, 101 N. 14th St.
When: 7pm - 2am
Who:
What: http://jakescigars.com/


Make sure you check out photos and extra info from the two excellent facebook pages.


https://www.facebook.com/FirstFridaysLincoln
https://www.facebook.com/LincolnFirstFriday


Also there is a Twitter Account for First Friday. Check it out: https://twitter.com/LNKFirstFriday or the hashtag #LNKFF


As always, if we've missed any listings feel free to send us a quick email at smunson@downtownlincoln.org and we'll get your listing added as soon as possible.