Downtown Lincoln loves new retail! We couldn't be happier for the 2 newest additions to the Haymarket.
Mike Osborne began offering Husker merchandise and Nebraska football game videos as a catalog business in 1992. In 1998, Best of Big Red brought its unique product selection to Huskers worldwide via bestofbigred.com. His mission is to provide the best Husker products to Cornhusker fans around the world.
Big Red's sister store, Forever Faithful, provides affordable fashion forward clothing, accessories, and more in an environment that is inviting, peaceful, and refreshing to the soul. The store's motto, "fashionable inspirations for women who move to inspire" was better explained through a quick Q & A with Kelsey Peterson, the Operations Manager.
Q: When exactly did Forever Faithful/Best of Big Red move into its downtown location and where is your store located?
A: We opened on August 2nd 2014. We are located at 321 N 8th St.
Q: Why did you decide to start your business downtown and what do you enjoy most about having it located down here?
A: We chose this location because it is near the Arena and Stadium, hoping to reach Husker fans. (Best of Big Red) We loved the location as far as the historic building and the traffic flow of people down here for Farmers' Market, restaurants, and social events. We love the location because of the social traffic, and the environment on game days can not be beat!
Q: For people who have never heard of your stores, explain to them a little about the types of clothing/accessories you have to offer there.
A: Best of Big Red offers anything and everything HUSKER! We have the best selection of clothing, car accessories, kitchen and home decor, tail-gating necessities, and we are set apart from all other Husker stores with our selection of autographed items, memorabilia, and DVD's. Forever Faithful is different from most boutiques as we not only carry a large selection of trendy and affordable women's clothing for all ages, but we also love our home accents and gifts that express our faith!
Q: What are some of the brands that you like to carry?
A: Best of Big Red carries a lot of Adidas, obviously ;)! We also offer many quality brands like Camp David, Touch, Retro Brand, and so many more. At Forever Faithful we love BCBG, Jack, Lucky, Level 99, PP LA, Velvet Heart, Vintage Havana, just to name a few.
Q: What's the inspiration behind the names of the stores?
A: Best of Big Red was inspired by the idea that we pride ourselves in carrying the absolute best selection of Husker gear. The inspiration of Forever Faithful came from our faith, but we also wanted a name that expressed our faithfulness without deterring people.
Q: Do you have any upcoming sales, events or promotions you'd like people to know about?
A: March is a big month at the boutique with new arrivals for spring and summer coming in daily. We have a huge sale on all our fall and winter apparel and shoes. Best of Big Red is also offering big discounts on apparel as we are making room for the 2015 season that will start shipping in June. In March we are expecting an appearance by Ameer Abdullah and Kenny Bell, and the spring game is in April, which we are very excited about!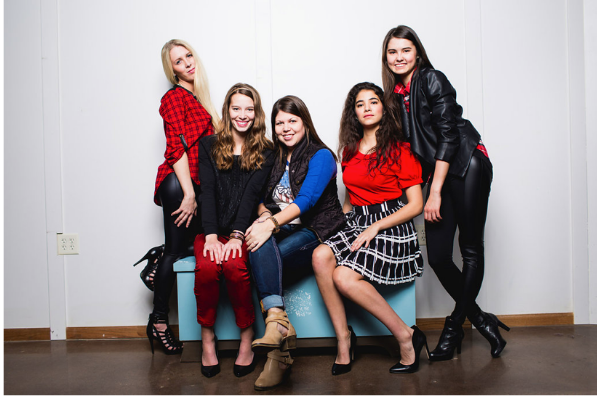 Q: Favorite Husker sport?
A: I don't have a favorite, I enjoy the volleyball games, both men's and women's basketball, baseball games are always fun, and you can't beat a good Husker football game.
Q: Favorite Husker athlete?
A: Again, it is too hard to pick one favorite athlete, but anyone that displays hard work and good character!
Q: Favorite place downtown other than Forever Faithful/Best of Big Red?
A: There are so many great restaurants!
more info:
Forever Faithful
http://www.4everfaithful.com/
https://www.facebook.com/foreverfaithful
Best of Big Red
http://www.bestofbigred.com/
https://www.facebook.com/BigRedStore.OsborneEnterprises